Buster Vogt's legacy lives on through mantra of 'Just be a good friend'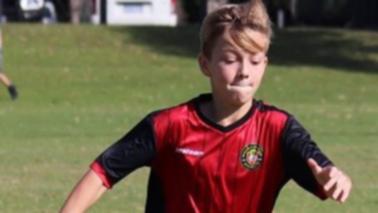 'JUST be a good friend' are the words Buster Vogt lived by and almost a year on from his tragic passing, those words are still emanating throughout the community.
The 14-year-old Yangebup resident passed away suddenly while walking his dog in April last year from a previously undiagnosed heart defect.
Ten months on from the tragedy, his mantra of mateship has endured and his memory continues to be honoured to this day.
A steady stream of tributes have continued to roll in for the Emmanuel Catholic College student as the months have rolled on, all of which are connected by a common thread.
One such example is the…