Hundreds protest in Perth against Myanmar military coup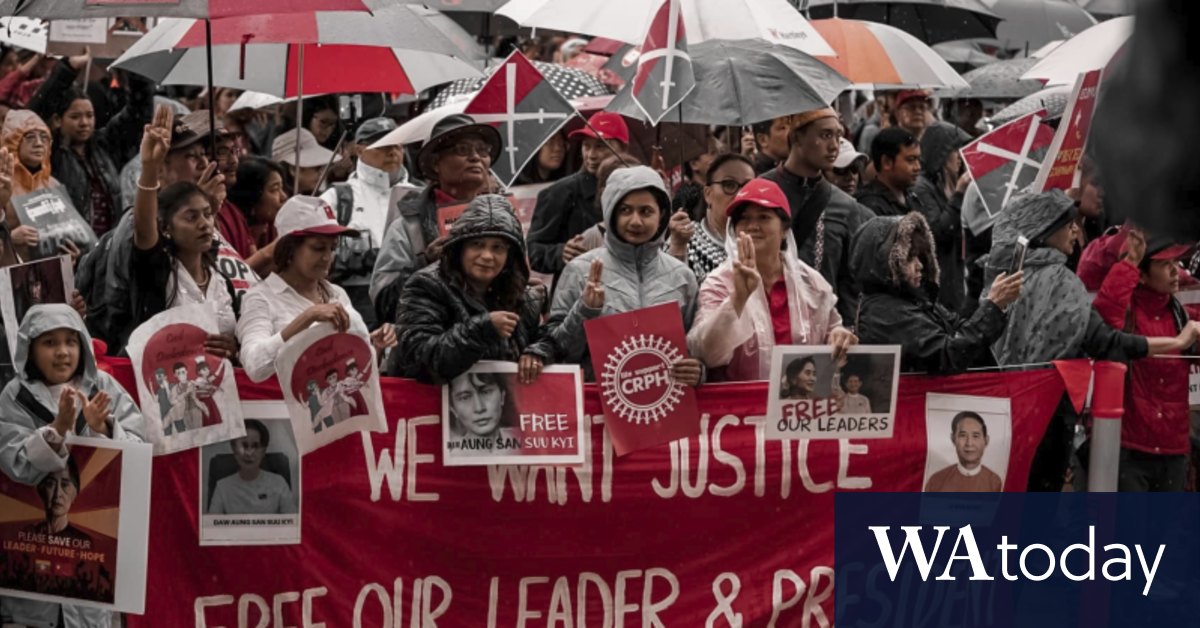 At the second protest in Perth against the coup, the impassioned crowd held signs urging their leader and president be released and some accusing the military of being terrorists for 'killing humanity'.
The crowd used the three-fingered salute that originated in the Hunger Games film series now adopted by activists from Thailand to Myanmar, becoming a symbol of resistance and solidarity for democracy movements across South East Asia.
Their chants in Burmese of 'Myanmar military coup, we reject, we reject' and 'Free Aung San Suu Kyi and other detainees, right now, right now', could be heard along with songs sung in the 1988 Myanmar protests kilometres from Parliament House.
People travelled from all over the state, from as far…