Liberal candidate looks to turn Balcatta into Wayne's World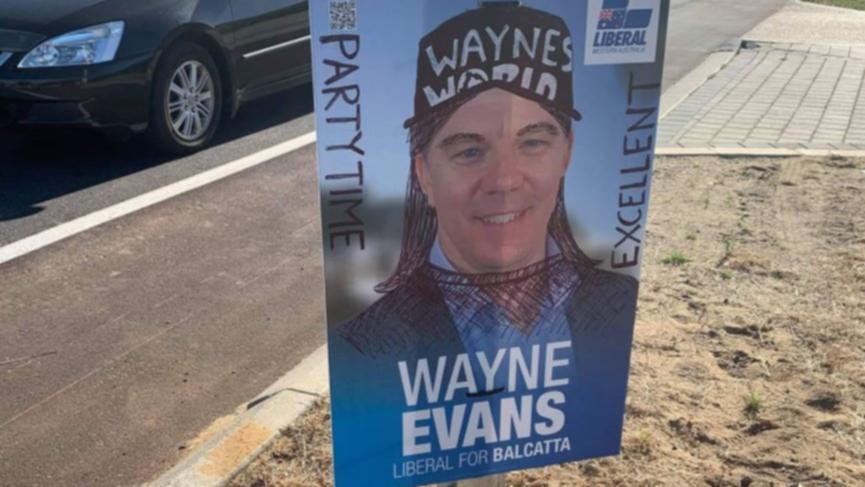 Liberal candidate for Balcatta Wayne Evans has refused to let the defacing of one of his campaign posters dampen his State Election campaign.
Mr Evans posted a video on Sunday night of himself standing next to one his posters, which had been altered to read 'Wayne's World'.
Some nifty penmanship has even placed Mike Myers' character's cap and mullet from the iconic movie on his head.
"I'm here today at one of my corflutes, and someone's taken a bit of artwork to it," Mr Evans said.
"They're already calling for Wayne's World as you can see.
"I'm all in support of that, so well done thank you very much for a bit of imagination and creativity.
"Let's call for Wayne's World, vote for me on March 13, Wayne Evans,…