Man with swastika on forehead wanted for 'racially motivated' assault in Gosnells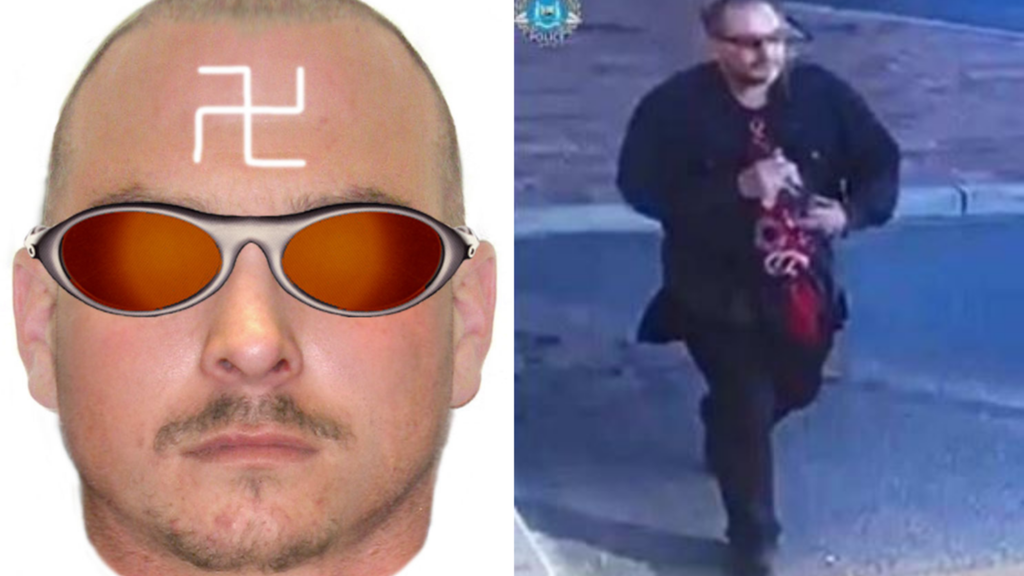 Police are treating an attack on two Indigenous women in Perth as a racially motivated incident.
On Tuesday WA Police released a composite image of a man with a white Swastika painted on his forehead.
A 40-year-old Indigenous woman and her 15-year-old daughter were allegedly attacked as they walked along Corfield Street in Gosnells around 6.20 pm on Saturday.
Police said the man racially abused the mother and daughter before using a deodorant can and lighter in an attempt to set fire to them.
They allege the man lit the spray, turning the can into a makeshift flamethrower, and attempted to burn the woman with the flame.
The 40-year-old woman sustained minor burns to her arm as the man fled on foot.